Introduction
To build trust for your brand you need to share the history of your brand specially when you are creating a website for it. Some of your audience might not be interested in your recent post but in your achievements and journey in the past. In this case, they will be pleased to browse it in chronological order with a timeline on your website. We have listed for you some of the best free WordPress timeline plugins that you can use for your website. Listed here, the plugins are well developed to give you the best results for your website with a timeline.
What should be your requirement for a WordPress timeline plugin?
There are specific features of every WordPress plugin. But, there are some of the characteristics that you should look for in WordPress timeline plugin:
Responsive Design:
With the growing popularity of handheld devices like smartphones and tablets, everything on your website must run on these devices very well. So, you need to ensure that the WordPress timeline plugin you choose is also responsive.
2. Easy Customizations:
Using a WordPress timeline plugin that is difficult to modify and customize will obviously make things difficult for you. Hence, you must install a WordPress timeline plugin that will give you the best accessibility possible while customizing it.
3. Smooth and Clean Timeline Navigation:
Your timeline should give a brilliant user experience to your website visitors. So, make sure that the WordPress timeline plugin you choose can be easily used by the website users as well and has smooth scrolling and navigation.
List of Free WordPress Timeline Plugins 2020
1. Timeline Express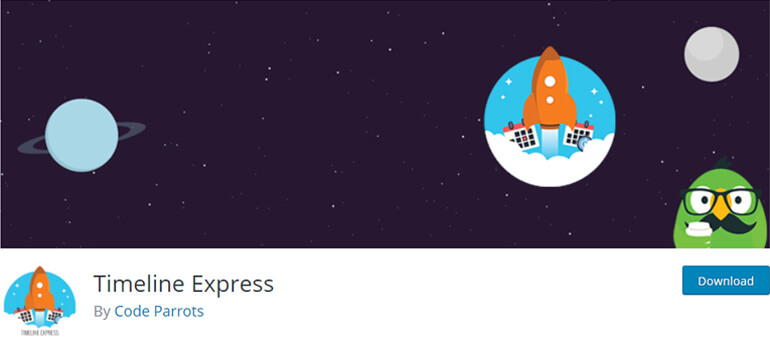 For adding a timeline on your website Timeline Express is one of the best WordPress timeline plugins for you. This plugin allows you to add a vertical timeline to your website. So, you can display various announcements, events, and dates on your timeline for your website viewers.
This WordPress timeline plugin is also a flexible plugin with cross-browser compatibility. Therefore, your timeline can smoothly run on any web browsers. Furthermore, it also has shortcode options to help you integrate it on your website.
2. Cool Timeline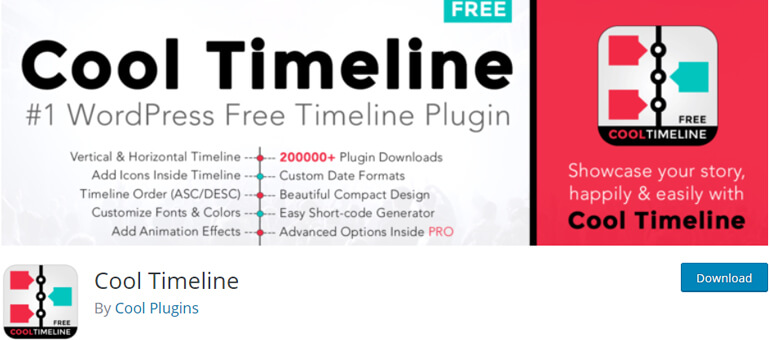 Cool Timeline is a WordPress timeline plugin that is also best suitable for your website to create timelines. It has everything that a WordPress timeline plugin needs. This plugin has a responsive design that can be used on any device you want without any change in its appearance and performance.
It also allows you to showcase beautiful vertical history timelines and all you need to do is create blog posts and images.
You can get a well-designed timeline for your website in a few clicks with the help of this timeline WordPress plugin. Moreover, the options to create retina-ready compact timelines are also available with it.
3. Post Timeline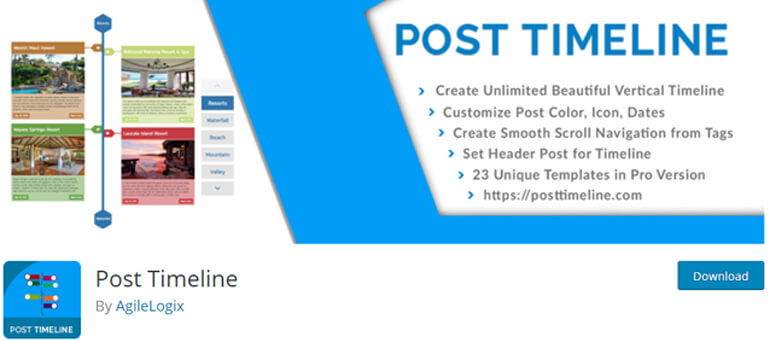 To help you create an attractive timeline for your website, Post Timeline can be very beneficial for you. You can create as many timelines vertical timelines you want with the help of this plugin. Similarly, the timeline can also be expanded by adding a timeline or more timelines if the history timeline looks too lengthy or congested.
All the contents can be showcased in a very attractive layout via this WordPress timeline plugin. You can also create animated scroll navigation automatically based on tag or dates and can even be displayed in ascending order. Moreover, you can also add a simple and single timeline, header posts, or multiple timelines with just one shortcode.
4. Booking Calendar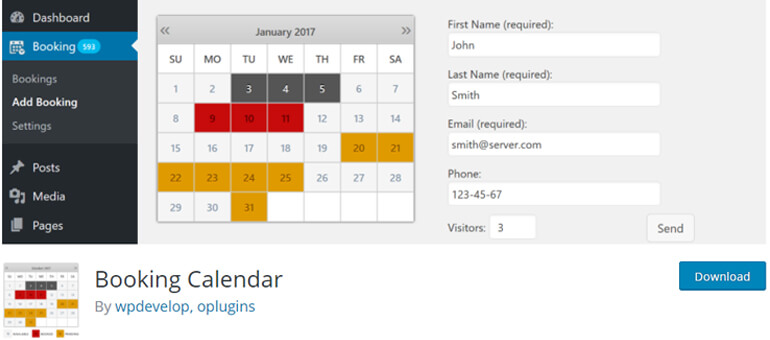 As mentioned in the name itself, Booking Calendar is a plugin to showcase various calendars and events on your website. However, it can also be used to display the important events with a timeline and also provide you with a well functioning timeline on your website.
A special booking option is available with this plugin that allows your website visitors through the timelines itself. This can really be a handy feature for your website users if your website provides services involving bookings. They can just glance the timeline and book themselves for the events they want to attend at the particular dates.
5. Blog Designer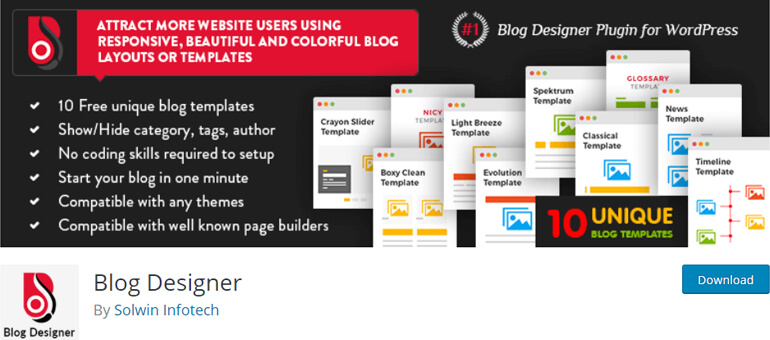 The plugin Blog Designer can also be categorized as a WordPress timeline plugin as it has a particular news and timeline template. This template is particularly designed to create efficient and stunning timelines for your website. Moreover, you get more timeline templates if you upgrade it to the pro version.
However, you have options with the free version as well. You can change the background colors as you like very easily without any hassle. Also, it is also a cross-browser compatible plugin that helps your timeline to be displayed on any web browsers.
Visit our website to buy package of professional themes that are compatible with all these free WordPress timeline plugins that will make your website more engaging and informative.