Connections are important! We as humans believe in connecting with each-other. We tend to share our moments and belongings with others. The more we do it, more we feel accepted and secure. That's why when social media came in existence; people took it over their head. Social media with the internet build such a bridge that we could explore whole world from one place. Twitter is the most effective social media platform. Having twitter cards can really boost your connections!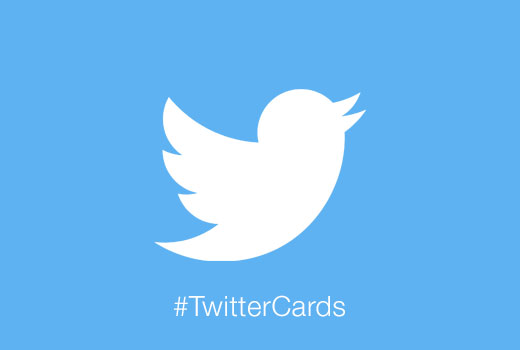 WordPress websites have their own benefits. Websites are the way of reaching people in less time. It is an effective tool for spreading the word about your work. We are living in the digital era of the internet where the website is important for every business. Whether it's your personal portfolio or a professional company website, you have to make it look good and function fast. The website itself is a social profile for your business. But having social media platforms attached to it, you can expand your reach. That's why Twitter cards are important.
But Why WordPress?
WordPress is the only place where you will get quality with quantity. Everyone knows that WordPress is the best platform to make websites with best WordPress themes. WordPress provides its own plugins to make your website more functional. So it obviously has a plugin for Twitter cards. But there are other ways to install it.
Before going into that, let's know more about WordPress. There are two hosts in WordPress. Choosing the right one is necessary. If you don't know anything about coding and programming then it's important to know thoroughly about it. After studying well, make a wise choice. WordPress has two hosts to create websites which are WordPress.com and WordPress.org. The difference between these two is that, WordPress.com has ready-made set up but you will lose your authority over your own website. At WordPress.org you have to set everything from coding to layout, but you will also have the liberty to make changes in it. The recommended host is WordPress.org.
Why Is Twitter Card Necessary?
Twitter is the most powerful and influential social media platform. It has a huge impact on people. It's history how one tweet revoked protest and became a spark behind a revolution. Twitter is home to controversies and social change. So if the question is, why it is important for business? Then you are underestimating its power. Having a twitter card on your WordPress website can grab attention of people. This can increase your viewership and profits. With best twitter cards the images can be incorporated with different lines of HTML to web-pages.
By promoting your business or service on twitter with twitter card can bring you a lot of traffic. If you get enough retweets, your business will reach more people in few seconds. Twitter cards has more benefits than having social media icons on your WordPress website. So it's necessary to have twitter cards in your WordPress website.
Types Of Twitter Cards
Lead Generation Card:- This card is one of the most used twitter cards. This card allows you to create a small instant registration portal for visitors. With this twitter card the viewers will be able to register or sign up with an email without leaving tweeter.
Large Photo Summery Card:- With this card you will be able to show people what your business is about. You will be able to add image into it that will give them an idea about your purpose. This twitter card will allow you to add image and description with it.
Audio Card:- With this twitter card you will be able to add audio files to your tweet. You can add podcasts about your business with it.
Play Card:- With this twitter card you will be able to add something that visitors can play. You can add a video, with YouTube link or a vine as well.
Summery Card:- This twitter card has page thumbnails, descriptions and title of pages added on the twitter.
Website Card:- This twitter card includes the link of your WordPress website. This will generate the portal for visitors to visit your website.
App Card:- With this twitter card you can promote your application as well. This twitter card you can create a call-to-action link for ratings of apps.
Product Card:- This twitter card provides you a place to display your product with its descriptions. It will provide the link of your website where visitors can get more details about the products.
Photocard:- With this twitter card you will be able to display more images with different links to it.
Ways Of Installing Twitter Cards!
WordPress SEO by Yoast- This is the most used way for installing twitter cards. For this, you need to install Yoast SEO plugin first. Yoast has in-built integration for cards. After installing Yoast SEO plugin, go to 'Social' page of the plugin settings. Enter the user name you are using on twitter and click on 'done' to save changes. After this, click on twitter tab. Then check box named Add Twitter Card Metadata. Click on default twitter card type and choose to display summery.
Jetpack- It is among default installation in WordPress version. To activate this plugin, you just need to open 'social' module and set it in the setting. For this go to 'settings' and click on 'sharing' on the dashboard. There you will see the 'Twitter site tag', provide all the information about your twitter account there.
JM Twitter Cards:- This twitter card is very helpful in sharing the information about your webpage and application as well. With the help of this twitter card, you can display your work through an image. With image and description the visitors will know more about your work. For graphic designers, this twitter card is very helpful. This twitter card will help you in gaining popularity on social media platforms.
Our WordPress theme bundle includes all of our latest and hottest themes. Our themes are designed to be easy to use and look great on any device, so you can create a website that looks amazing and functions perfectly themes are updated regularly with new features and options, so you can keep your website looking fresh and modern. shop now and get instant access to our themes bundle!