A best premium WordPress theme is a pictorial representation of your website and blogs. It contains a set of files that works together to produce a graphical interface. These files are known as templates. The visual appearance and overall design of your website can be modified. With the best WordPress themes and also you can design your website or blog without affecting the actual code. The overall layout of your website can be designed. By the theme which makes your blogs and website unique from other websites.
The WordPress theme can be offered as a premium or free to design your websites.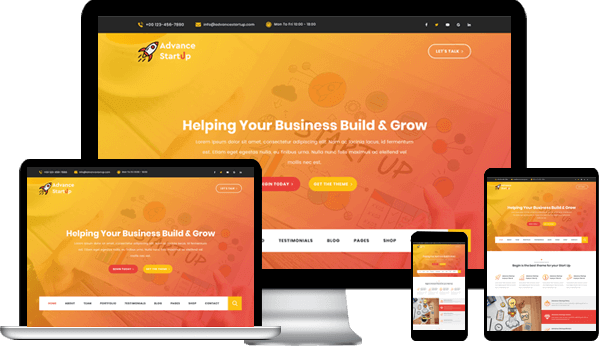 There Is More About WP Themes
The word Premium itself specifies the definition of the premium WP theme. It costs money to design the website and blogs in contrast to the Free WordPress themes which are free of cost as the name suggests. Even though it is a premium theme but there are some merits and demerits of a premium theme.
Premium WP themes are designed by very professional web designers to builds a quality standard theme. That aims to serve a market that is ready to pay more for their products.
Merits of Best Premium WordPress Theme.
Additional features And Customization: As it costs money Premium Theme provide more extra features and advantage of customization option.
Support and Updates: Regularly themes are updated and examined. Premium WordPress theme gives more support by answering to support queries.
More Unique: Compared to the Free WordPress themes which is used by thousands of blogs and websites, as Premium WordPress theme charges for themes they are frequently used by the developers who want to design their website more attractive from other crowds. The website will look more unique and stand out because these themes also give the ability to personalize your theme.
Security: No doubt it is good that there are thousands of free themes available.  But these available free themes are full of packaged malicious codes that definitely involve the risks of installing free themes on your site.
By downloading themes from the WordPress Free Themes Directory you can avoid the security measures. But unfortunately, searching through the free options available there often presents you with a fresh problem.
But as these themes are Premium here are some issues that can be the disadvantages of the best Premium WordPress theme.
Demerits of Best Premium WordPress Theme.
Poor Code: It might happen that due to poor coding these themes do not pass through the strict review process. Sometimes they may look pretty but has poor coding standard because of which it could not compatible with some Plugins.
Too Many features: Too many unnecessary features are added by theme developers which you will probably never use, but they are still making your website slow and occupy more space. For selling more themes developers add all those features which make your website slow and useless theme.
Crossing over into Plugins domain: Because of extra functionality offered by best Premium WordPress theme sometimes WordPress themes can cross over into the Plugins domain. For instance, shortcodes, creating custom post types, etc. that would not be visible whenever the user switches the theme.
Looking for a bundle of premium WordPress themes? We've got just what you need. Our WP theme bundle includes multiple themes that are perfect for any website, and we're offering it at a fraction of the price. learn more and purchase today.